Mainers Feeding Mainers Cookbook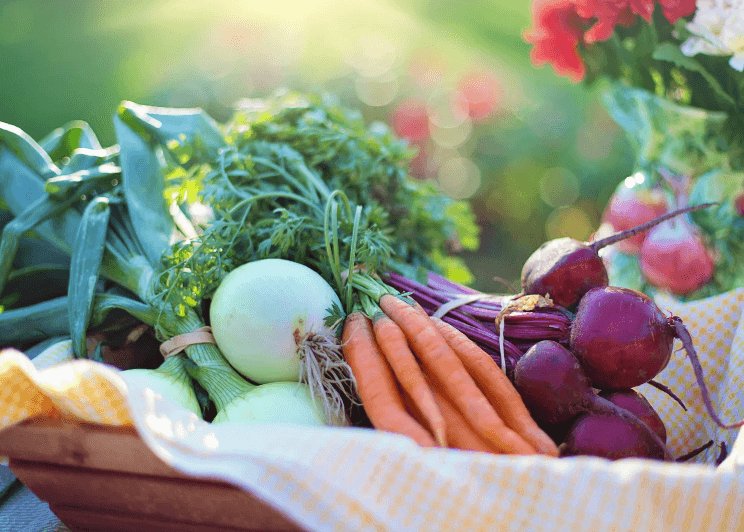 Maine has an abundance of fresh produce and seafood grown and harvested by hardworking people in our communities. Through the Mainers Feeding Mainers initiative, Good Shepherd Food Bank has partnered with several farmers to make locally-grown food more accessible to Maine families by connecting farmers with nearby food pantries or receiving their donations at the GSFB warehouses. With the help of more than 75 farm partners, the Mainers Feeding Mainers program has helped distribute over 2 million pounds of delicious, Maine-grown food!
If you ever find yourself with a lot of produce that's unfamiliar to you, or you're simply looking to try some new recipes, our team has put together a book of recipes featuring foods that are commonly distributed through the Mainers Feeding Mainers program. These foods are broken up into categories (apples, beets, squash, fish, root vegetables, garden greens, halal meat, and dips and sauces) which make it easy to find the food that you're looking for. In addition to recipes, the book contains easy-to-read information about herbs and spices, such as money-saving tips, how to make fresh herbs last longer, and common substitutions for herbs and spices. There are also simple guides for various cooking methods, such as boiling, roasting, and sautéing, along with a helpful chart that explains preparation methods for more than 30 vegetables!
If you're interested, check out some of the featured recipes from the cookbook below, and if you like what you see, follow this link to take advantage of all it offers!