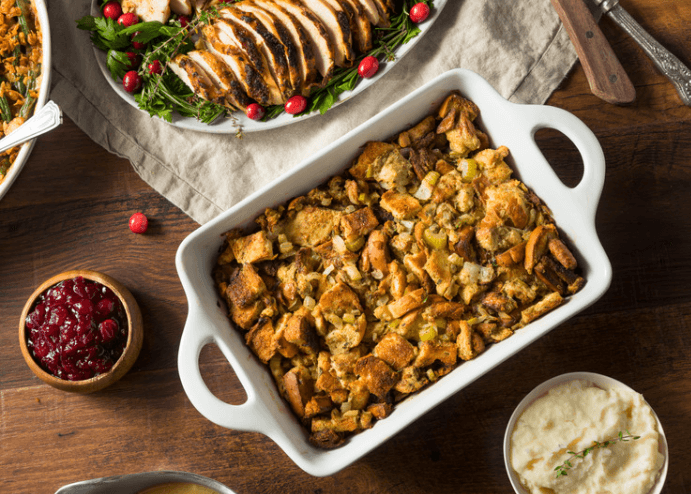 The holidays are a time for gathering with loved ones, expressing gratitude, and indulging in a sumptuous feast. While turkeys tend to be the star, side dishes often steal the show. From classic recipes to modern twists, you'll find inspiration below to create a spread that suits your family!
This traditional Easy Stuffing recipe is made from scratch with bread, celery, onion, carrots, butter, and fresh herbs. It's perfect for a holiday feast or served as a side dish for turkey, chicken, or pork.
Ready to learn how to make the best mashed potatoes ever? You're in luck! This basic mashed potatoes recipe, made with just a few ingredients, produces crowd-pleasing results every time.
Enjoy the best of fall flavors with this sweet and tart green salad. Light yet crisp, it's a perfect dish for the autumnal weather change.
Using canned green beans and other pantry items, this side dish is great when you don't have much time. Adding the onion at the end kicks up the flavor a bit.
Add a pop of color and flavor to buttermilk biscuits with sweet potato puree! These Sweet Potato Biscuits are a delicious addition to any dinner table.
A tangy and flavorful cranberry sauce that can be prepared in a flash! All you need for this simple recipe: cranberries, oranges, and sugar.