What's in Season during July and August?
Seasonal Produce Series:
One of the most exciting things about living in Maine is learning about all the produce available throughout the year, thanks to hardworking farmers throughout the state. It's great to buy produce when it's in season because it's more affordable than when it's purchased out of season. On top of this, the flavor and nutrients of this produce will be at their peak since they have more time to ripen naturally on the parent plant.
With such a wide variety of produce being grown throughout the year it can be hard to keep track of what is available. That's where we come in to help! Every other month, we will post a guide to produce that is in season, featuring a few tasty recipes. Whether at the grocery store or your local farmers' market, keep an eye out for all of this delicious seasonal produce, and don't be afraid to branch out and try something new!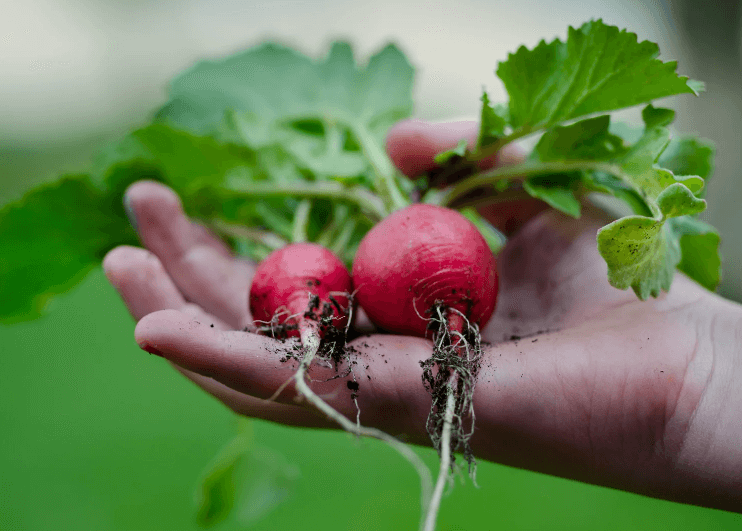 July & August
(J) = more commonly available in July
(A) = more commonly available in August
Apples (A)
Artichokes (A)
Beets
Blueberries
Braising Greens
Broccoli
Cabbage (A)
Cantaloupe (A)
Carrots
Cauliflower (A)
Celery (A)
Chard
Cherries (A)
Cherry Tomatoes (A)
Collard Greens (A)
Corn
Cucumbers
Eggplant (A)
Fennel
French Beans (J)
Garlic Scapes
Herbs
Kale
Kohlrabi
Lettuce
Melons (A)
Microgreens
Mixed Salad Greens
Onions (A)
Peaches (A)
Peppers (A)
Plums (A)
Potatoes
Pumpkins (A)
Radishes
Raspberries
Scallions
Snow Peas
Spring Garlic
Spring Onions
Strawberries (J)
Sugar Snap Peas (J)
Summer Squash
Swiss Chard (A)
Tomatoes (A)
Turnips
Watermelon (A)
Zucchini
Sources: