Foods to Chase the Chill Away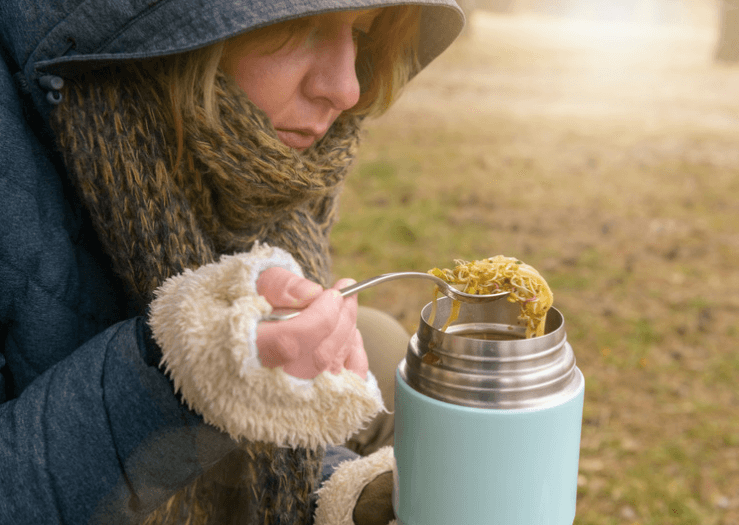 There's nothing more comforting than having a hot meal on a chilly day. Need ideas on how to warm up your kitchen and your stomach? Here, you'll find ways to warm up with cozy meals, like winter soups, casserole dishes, and more! Dig out your pots and pans and put one of these recipes to the test.
Healthy and flavorful Vegetable Tortellini Soup packed with veggies like celery, onion, bell pepper, carrots, corn, and peas, plus tender bites of cheese tortellini. All the veggies make this soup easy on a budget and are perfect for your heart health.
Butternut Squash Mac and Cheese, a healthier version of macaroni and cheese, is so creamy and delicious no one will ever guess its ingredients – a satisfying combination of squash, cheese, and pasta.
Spinach Rice Casserole is full of creamy cheese and rice mixed with fresh spinach, onion, and garlic. A simple side or main dish loaded with spinach is delightfully tasty, satisfying, and comforting in every bite. 
Curried Carrot Soup keeps you warm and cozy on a cold winter. It is made with carrots, onion, broth, lemon juice, and spices. Ready in just 45 minutes and made all in one pot, this soup couldn't be easier or more delicious.
A healthy Turkey Chili packed full of protein, beans, vegetables, and spices for a hearty meal. When the weather turns cold, this warming meal is about as good as it gets!
This classic homemade Chickpea Pot Pie is the ultimate comfort food! The buttery, flaky, and tender pie crust is filled with a creamy vegetable filling. You will love this cozy dinner, and it freezes well too!
Sources