Farmers Markets Are a Great Way to E-SCAPE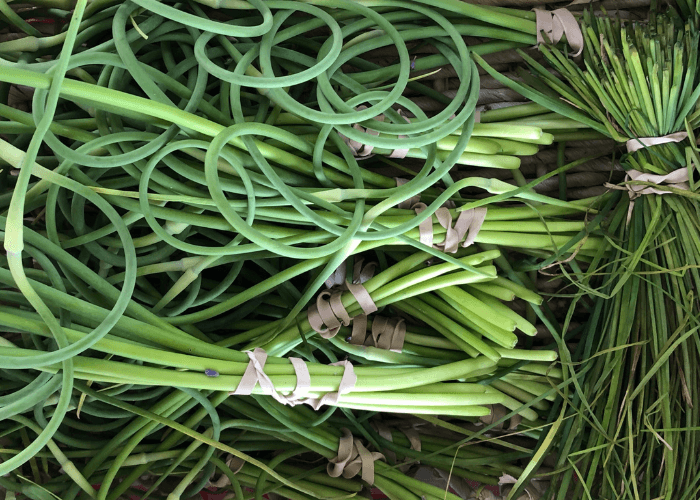 Farmers' markets are in full swing here in Maine, and now is a great time to check out what local produce is available. One overlooked plant is the Scape which is the garlic flower typically removed to promote the growth of the Garlic bulb. This part of the plant used to be thrown away but now is used in kitchens all over! If you enjoy garlic, you will like the flavor this can add to your next meal. Speaking of meals, below is a recipe that can utilize Scapes and summer squash from your local farmers' market.
Maine Harvest Bucks
Snap recipients can save on produce at participating farmers' markets in Maine utilizing Maines Harvest. To start saving on produce, visit the link below to locate a participating market in your area, visit the information booth at the market and start saving even more on fresh local produce. To learn more, click below.
Author: Mike Sukaloski, Dietetic Intern Merrimack College