Be An Active Family During The Holidays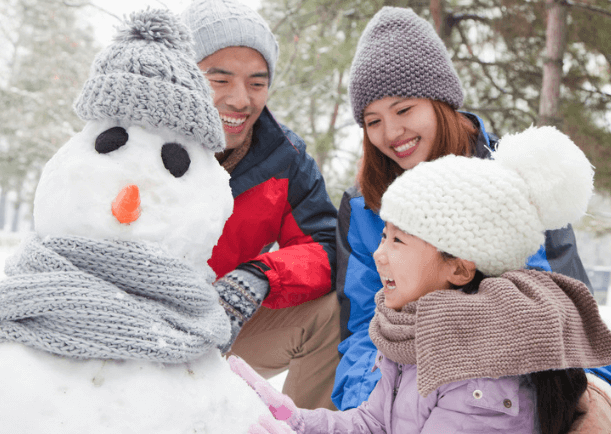 The holiday season can be an extremely busy time for many families. Along with busy schedules, it can be challenging to stay physically active. According to the Centers for Disease Control and Prevention, children need 60 minutes of physical activity daily, and adults need 30 minutes. Consider these five ways your family can stay active and have a balanced holiday season!
Schedule time to be active. Determine time slots that most family members are available to be active together throughout the week. Take a walk on your street to see the holiday decorations and lights.
Turn off the screens. Instead of watching TV or playing video games, visit a community park. If there is no snow on the ground, ride bikes. Being active as a family not only creates special memories but also reduces stress.
Bundle up for outdoor play. Create snowmen or a snow fort, or have a snowball fight. Go hiking, ice fishing, sledding, or snowshoeing.
Don't ditch the housework. We all have experienced the tiring effects of doing chores. It's a great way to get your heart rate up. Have your kids help vacuum, dust, sweep the floor and even clean the windows! Your house will be ready for holiday guests.
Treat the family to fun physical activity. Enjoyable experiences such as an afternoon of ice skating or an evening of bowling make great gifts. A membership to the YMCA or recreational club can give your family fun opportunities for physical activity throughout the year.
Sources
Centers for Disease Control and Prevention
University Of Nebraska-Lincoln Extension